Middle-aged women with posttraumatic stress disorder (PTSD) and comorbid depression have a nearly fourfold increased risk for early death from a variety of causes in comparison with their peers who do not have those conditions, new research shows.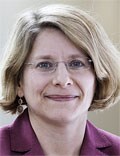 "Women with more severe symptoms of depression and PTSD were more at risk compared to those with fewer symptoms or women with symptoms of only PTSD or only depression," lead investigator Andrea Roberts, PhD, Harvard T. H. Chan School of Public Health, Boston, Massachusetts, told Medscape Medical News.
Healthcare providers "should be aware that mental health is a critical component of overall health and is tightly entwined with physical health. Identifying and treating mental health issues should be a foundational part of general health practice," said Roberts.
The study was published online December 4 in JAMA Network Open.
Mental Health Fundamental to Survival
The researchers studied more
…
Read More