Just an hour after the first coronavirus vaccines arrived at Ochsner Health's Jefferson Highway main campus, they sat in glass vials in front of pharmacist Mona Moghareh.
Cameras livestreamed the moment. A small crowd and the Gov. John Bel Edwards looked on. 
"It's an honor," said Moghareh, one of Ochsner's inpatient pharmacists who works on the hospital floor. She'd been waiting for this day for a long time. 
"Is that considered a small needle for a vaccine?" Edwards asked.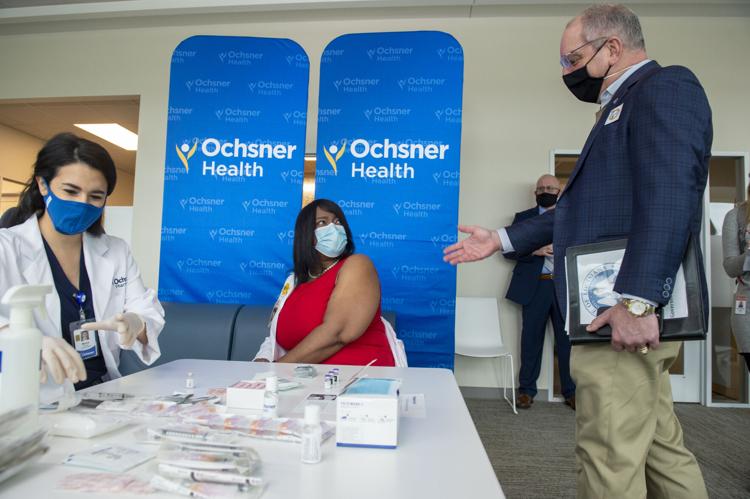 Moghareh, who has been mixing medications for coronavirus patients since March and will now be part of a three-person team giving out 190 vaccines per day, explained that it was a 25-gauge needle — "the larger the number, the smaller the needle."
"That's the way shotguns work, too," said Edwards.
Debbie Ford, Ochsner's director of nursing, was the first person in line. At 9:07 a.m., the needle went in. It was over in a second. 
"I guess I was so excited, I didn't even feel it," said Ford.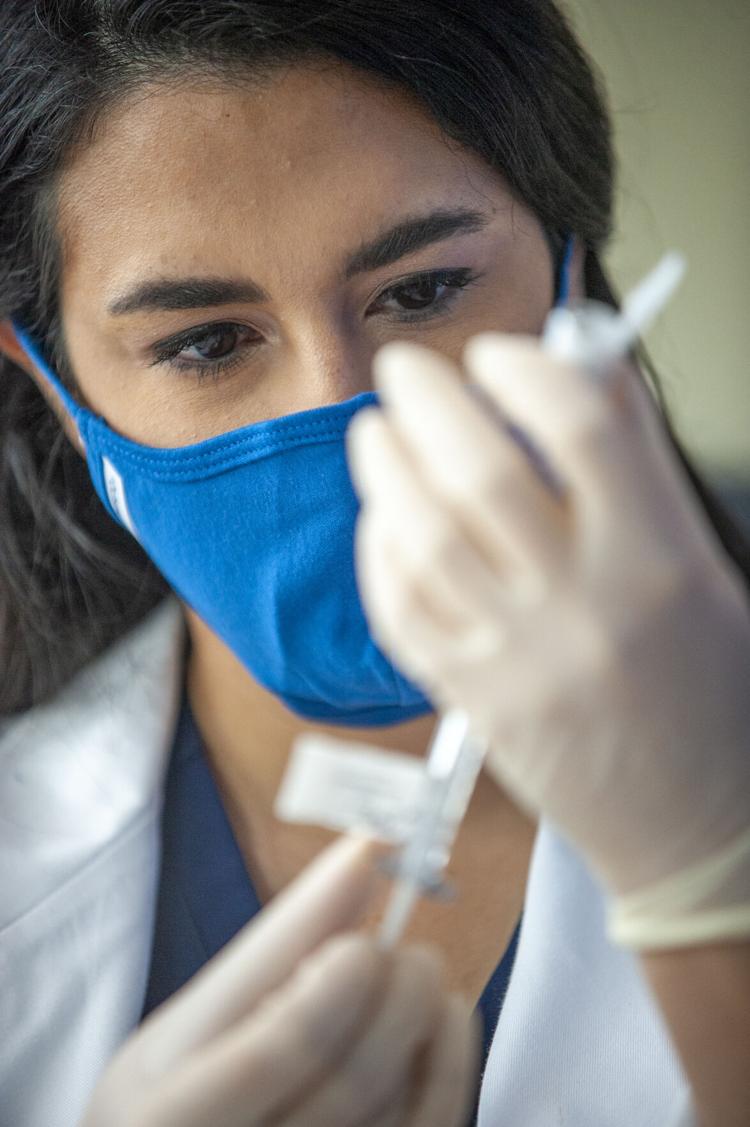 Ford was the first of many doctors, nurses and other health care workers to receive the coronavirus vaccines in Louisiana Monday. Like many, she said she felt hopeful after many days of uncertainty this year. Ford and her team have been "holding hands in traffic," as she calls it, since their first patient came in on March 9.
"Day to day is trying to stay ahead of the next day. Constant planning, phone calls, huddles, planning for PPE, staffing, planning for what patients come up next, what unit is going up next," said Ford.
After Ford was Chelsea Buchanan, a no-nonsense emergency room nurse manager who got the shot in part so others could see it was safe.
"Some people signed up today," said Buchanan. "Some are still hesitant. This helps promote that — staff knows I got it and can trust," she said.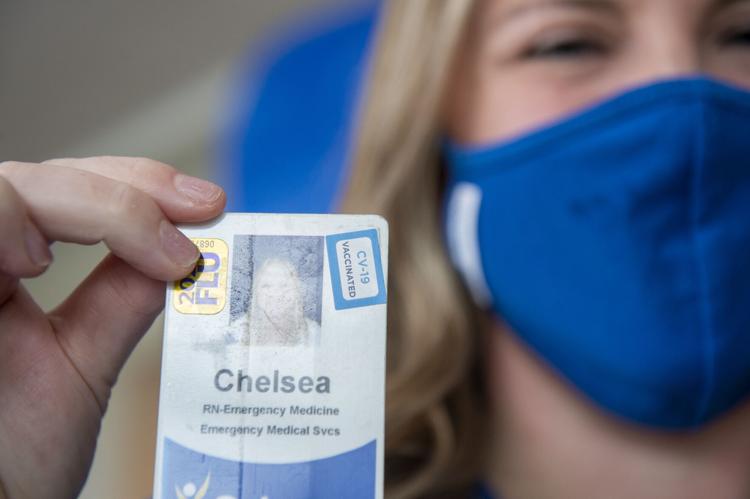 Dr. Leonardo Seoane rolled up the sleeve of his scrubs to receive the vaccine while a camera streamed to Facebook Live. As the needle went in, he thought of his 77-year-old mom. Going without family gatherings has been hard on her, especially during the holidays.
"I was thinking about her and this as the beginning of the end," said Seoane, a pulmonary critical care doctor who sees some of the sickest coronavirus patients. "Next Christmas we're going to be able to get together again."
This year he'll spend Christmas in the ICU, where he knows he will see more complications and death from a virus unlike anything he's seen is his 22 years of practice.
"People are dying," said Seoane. "It's devastating. It's devastating for their families, for our community. And it's really tough on health care providers, because this has been a marathon they've been running since March."
Dr. Marte Baro woke up at 5 a.m. Monday and was too excited by the prospect of a vaccine to go back to sleep. An emergency medicine pediatrician, she hasn't seen the same volume of coronavirus patients as her counterparts who treat adults, but those she's cared for have left an impression.
"What we see is tragic," said Baro. "We've seen some really deathly ill children. We've had some kids die of it. I don't want that to happen anymore."
And beyond the small percentage of children who have severe symptoms, Baro also worries about the effect of kids being out of school, missing out on social development.
"They've lost so much in the past year," said Baro. "I want them to have a normal life. If we can get immunized to get herd immunity, we can have our kids in our community get back to normal."
Each vaccinated health care worker at Ochsner now has a little green and white sticker on their badge indicating they've received the first of two doses. 
Keeping track of each vaccine is Debbie Simonson, the head of pharmacy at Ochsner. She was on hand to unload the first vials. She and a team of project managers have been working around the clock to organize inoculations at facilities across the state.
"I don't know if I went to sleep," said Simonson. At 4 a.m., she saw that the delivery of 975 vials made it to Metairie.
In total, Ochsner should receive 9,375 doses this week, enough to cover the first dose for the approximate 9,000 frontline workers across their system. 
The Southeast Louisiana Veterans Health Care System also received 975 doses on Monday. The first shot was given at 2:21 p.m. to nurse Christine Aucoin. 
After her, in a gym repurposed into several coronavirus vaccination stations, health care workers started lining up. 
One of them was nurse Jeffrey Roussel, who works in the catheterization laboratory. He was called to the COVID-19 floor in March. When the shot went in, he was thinking about how he hopes everyone will take it. 
"Every patient in the ICU was COVID on the ventilator, sedated," said Roussel. "Sixty patients. And you come back the next day and there are less because they had passed away. And there's really nothing you could do." 
The VA was the first hospital in New Orleans to announce a known coronavirus case. At the beginning of the pandemic the hospital, which serves an older population, was hard hit. Roussel sat with many of those older patients as they passed away. 
"They stuck out to me because those are your World War II veterans," said Roussel. "They went through all of that to go down like this? I couldn't live with myself letting them be alone." 
For those who watched coronavirus decimate the community firsthand, the vaccine's arrival is surreal. 
"It hasn't really even hit," said Dr. Caitlin Martin Klinger, a hospitalist at the VA. "I feel like I've been in a race on a treadmill, just getting to this point. It feels like we're at the top of the rollercoaster and we're gonna get off this ride."